Welcome to Gulfport Dragway!!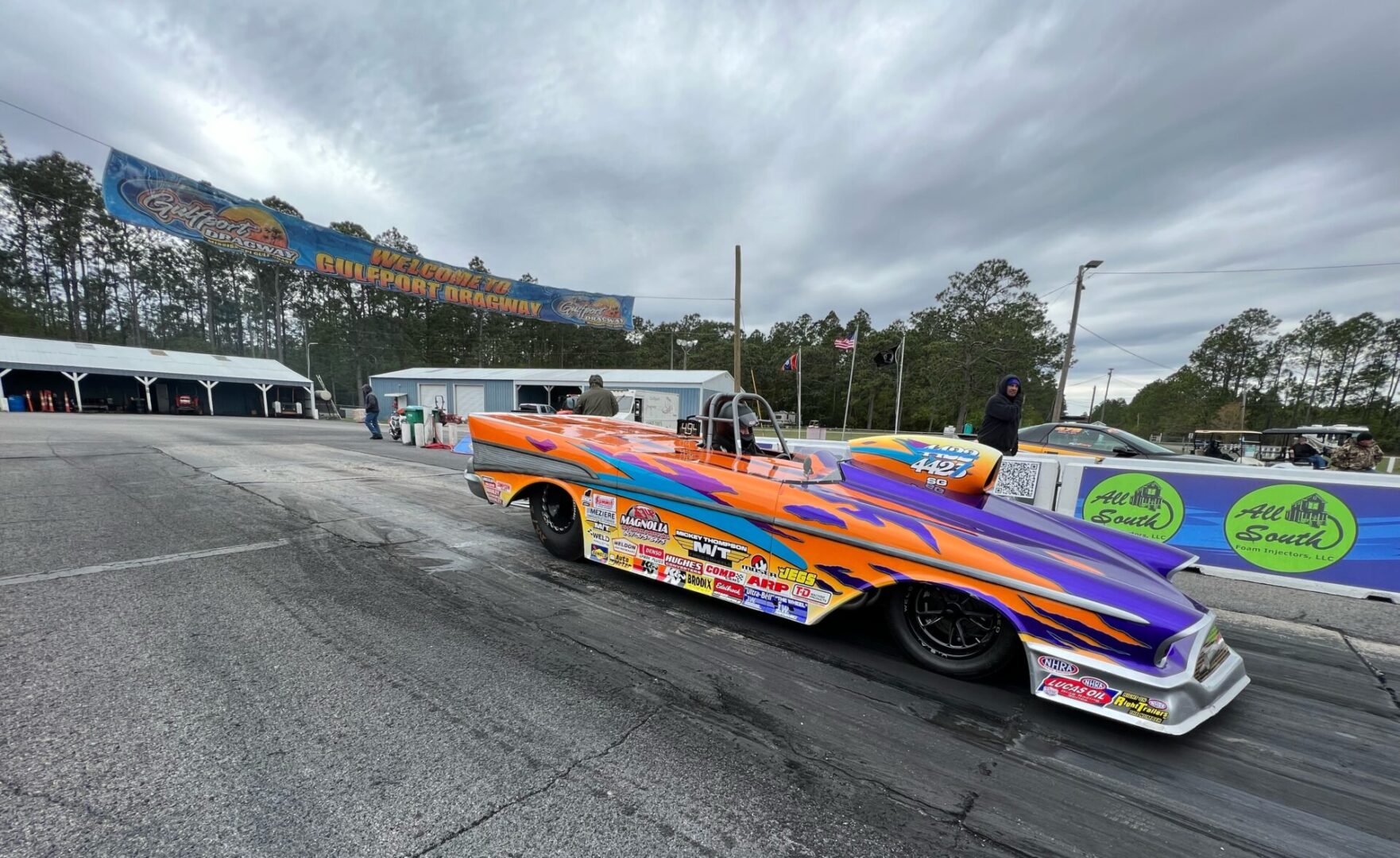 History of Gulfport Dragway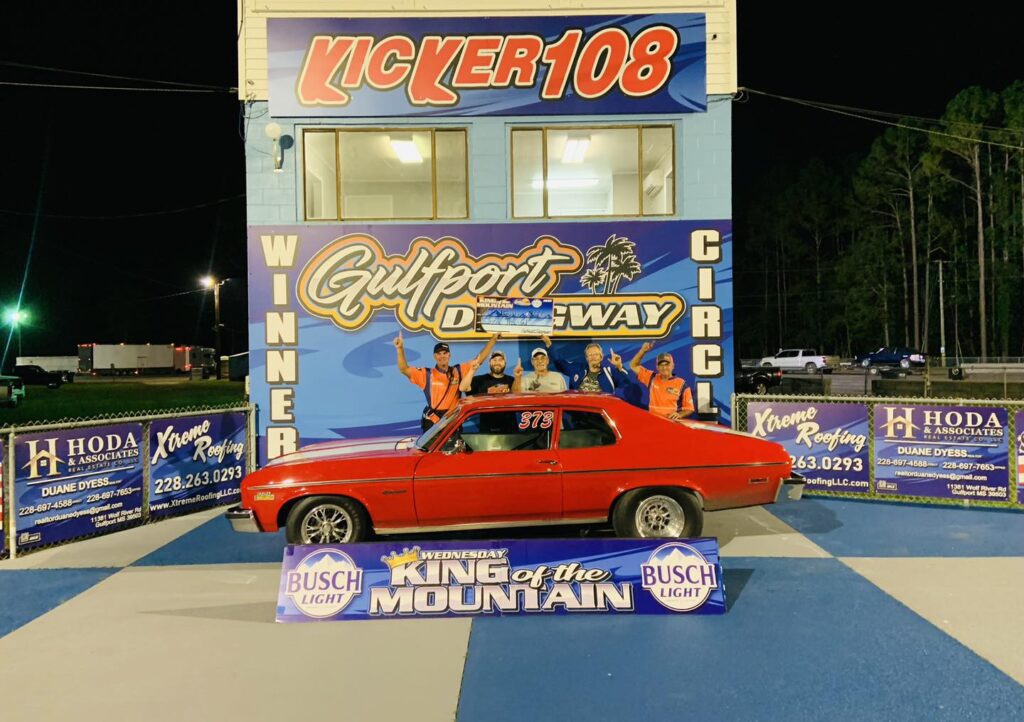 Gulfport Dragway was originally known as Magnolia Dragway. It opened in 1972. Magnolia Dragway was built and managed by Fred Cospelich. Sunday Grudge races were started on Sunday, June 25, 1972.
In 1974, the Dragway was changed to Deep South Dragway. On June 22-23, 1974, the track hosted the NHRA's first annual Rebel National Open.
In 1977, the track name was changed to Gulfport International Dragway. In February 1977, it hosted the IHRA Sportsman's Nationals with a match race between Don Garlits and Shirley Muldowney. Fred Cospelich sold the track in 1979.
Jim & Julie Dickerson became the new owners & managers of Gulfport International Dragway. From 1980-1984 the IDBA Nationals held its events for drag bikes. The Dickersons also hosted the Wednesday night grudge races. A weekly racer told them how a track in Florida was hosting a weekly grudge event called the King of the Hill with an entry fee payback to the winner. The Dickersons changed the Wednesday night grudge event to the King of the Hill. To this day, the King of the Hill is still hosted on Wednesday nights.
October 8, 1984, Charles & Theresa Reese purchased Gulfport International Dragway. They rename it Gulfport Dragway.
Charles passed away on May 15, 2001. The loyal and dedicated employees of Gulfport Dragway have helped Theresa Reese run the Gulfport Dragway for the past 20 years. Read More